Everything but the office
Increase your sales by having a first class corporate presence
A virtual office is quick and simple way to attract and convert new clients to grow your sales.
Your address and phone number are important signs to prospective clients that your business is successful.  Many will avoid calling mobile numbers or businesses with no visible physical presence. Most new callers won't leave a voicemail and many won't call back, so you need your calls answered properly even when you are busy.
Don't take a chance with your own business, instead try a Servcorp Virtual Office.  
Win new business with:
A prestigious address for your marketing materials
A local phone number in one of New Zealand's capital cities
Your dedicated local receptionist to answer and handle calls as you instruct 
Ability to change your receptionist's instructions immediately at any time
Access to 5-star meeting and conferencing facilities when you need them
Professional support team to look after your administrative tasks 
Up to 3 hours a day access to coworking space

3 days free office usage across the globe

The first month is free with no further obligation. After one month cancel or continue with any package
The Servcorp Difference
We know you will get value from our service, so your commitment can be as little as one month
Your phone number will be set up instantly, and you can manage how it is answered online or with our app
We only choose the best addresses, and we fit them out to an immaculate global standard. When you meet clients at our offices they will be impressed
We never use call centres, and all our team are well trained and presented. You can book their time for as little as ten minutes
You'll get access to market leading IT services
We are the only premium global provider, and your membership includes access to our network of 150 offices worldwide
How we help your business
We've done the hard work for you, so for your low monthly fee your business can take advantage of our investment in:
Finding the best building in each city 
Committing to the minimum lease agreement 
Fitting out the floor to 5-star quality, which costs on average US$1.5 million
Hiring and training the best team to support your business
Building a US$50 million IT infrastructure that allows you to take advantage of the global network
Compare products across the Virtual Office range
Your benefits

The Virtual Office Package

Address Package
Communications Package
The Membership 
Prestigious CBD address and mail/courier management
 
 
Local phone number & dedicated receptionist
 
 
Access to boardrooms and meeting rooms worldwide
Book meeting facilities & view bills online or on our apps
 
FREE use of hot desk space worldwide ‡

3 hours/day

   1 hour/day

 

   1 hour/day

FREE use of private offices outside your city ‡

3 days/mth

 
 
 
Access to Servcorp Onefone (your local phone number on your Smartphone) †
 
 
Access to Servcorp Onefax (fax-to-email) †
Secure high-speed Wi-Fi in coworking lounges and private offices

†

 

Networking events and opportunities with 35,000 strong connected Servcorp Community

No security deposit

 

 
 
 
 
 
‡ Non-accumulative and subject to availability

Choose from three premium virtual office locations across New Zealand

Levels 26 & 27, PwC Tower
188 Quay Street
Auckland 1010
+64 9 363 2929

Level 31, Vero Centre
48 Shortland Street
Auckland 1010
+64 9 357 5050

Level 11, Brookfield Place
125 St Georges Terrace
Perth WA 6000
+61 8 6189 8700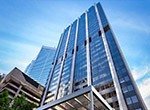 Levels 15 & 28, AMP Tower
140 St Georges Terrace
Perth WA 6000
+61 8 9278 2500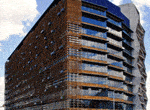 Level 9, Nishi Building
2 Phillip Law Street
NewActon ACT 2601
+61 2 6243 4883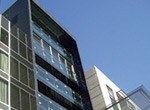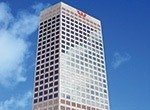 Levels 24 & 30, Westpac House
91 King William Street
Adelaide SA 5000
+61 8 8233 5800
Get email updates
Receive invites to Servcorp networking events in your area, new product releases, business reports, and special offers.